Baltona – We're living with passion and we're riding for happiness
Meet Przemek Zaręba- an ordinary man with unconventional dream of making a journey around the world. Przemek is probably the first person in the world that suffers from Retinitis pigmentosa and is willing to go on the journey around the world using a tandem bicycle. The main goal of this journey is to made more than 80 thousand kilometers with the bike and all the equipment on board towards many different climate conditions- winter and equatorial. The route leads through five continents and the photos will be taken using pinhole photography .
The main phrase of our company is "Your satisfaction. Our passion." We deeply believe in this words and our common goal is to accomplish our own passions and support others with achieving theirs. We were touched by Przemek's idea, which combines passion for travelling and winning over a humans limitations.
We started offering a limited-edition Baltona bags that brought support for the foundation through all polish Baltona stores. With help from our customers we collected the sum of 40 thousand zlotys. On 7th of September at Baltona's headquaters the official handing over of the check from the company's management took place. Przemek's dream of making the journey around the world was made possible and on the 11th of September he begun his adventure.
We highly encourage donating the foundation and observing Przemek's progress at http://jedziemyporadosc.pl and through his Facebook profile.
CSR activities
Baltona S.A. supports Orphanage no. 9 in Warsaw at ul. Korotyńskiego. In 2017, we have provided financial support to help the Orphanage residents to participate in a winter trip.Our employees also support the "Noble Pack" campaign which is a direct relief project for poor families, the elderly, the lonely, the sick. In addition, we are involved in promoting physical activity,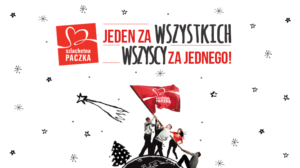 and we support our employees in all initiatives of this type.